Welcome to Dining In Utah, our official online edition - Celebrating our 21st year!


Each week we'll continue to report on Salt Lake's dining scene which is more diverse, and quite frankly, more delicious than ever! From craft brewers and canyon dining, steakhouses to seafood, italian to mexican, cozy cafes and bistros to fine dining, and just some great places to experience exceptional food and drinks. Savor the best of Salt Lake's award-winning restaurants with Dining In Utah.






Restaurants Throughout The Salt Lake Valley






Salt Lake Pizza & Pasta
"Salt Lake Pizza and Pasta: A Slice of Heaven" - Salt Lake Trib
Located in historic Sugar House, this casual eatery features specialty salads, pizzas and fresh pasta specials daily. Private, cushioned booths and televisions tuned to sports channels make this a great place for lunch or a casual dinner.
Child Friendly! - Have dinner after a day of shopping in the area, and bring the kids, they will love what is on our menu for them. For adults who want more, Salt Lake Pizza & Pasta carries a variety of local micro-brews along with imported beers, wine and liquor. "This is truly a restaurant that must be visited." - DC Dining Guide
Open Seven Days A Week
1063 East 2100 South - 801.484.1804
4 Miles from Downtown, Travel Time: 10 to 15 minutes




Layla Grill & Mezze in Holladay
When it comes to Great Middle Eastern cuisine, we don't have a lot of choices here in Utah. If you Googled Salt Lake City's Best Middle Eastern Restaurants, you would probably see a few listings for Mazza. Well, move over Mazza - there's a new eatery in Salt Lake serving outstanding Lebanese, Mediterranean & Middle Eastern cuisine and they have our locals talking about them everywhere I go. This is a neighborhood restaurant run by a family and serves food that makes you want to come back time and time again.
Why not start your meal with the zaatar herb flatbread, a spice blend chewy bread with traces of licorice. And to accompany this is their wide selection of chilled and hot Mezze. Favorite main entrees include the Lebanese moussaka, the mougrabieh and the lamb kabobs. Aromatic and delicious. For a wonderful dining experience of ambiance, service and cuisine, Layla Grill offers all three!
4751 South Holladay Blvd - 801.272.9111
12 Miles from Downtown, Travel Time: 18 minutes
Hours: Lunch, Mon - Fri, 11:30 - 2pm - Dinner, Monday - Saturday 5:00pm - 10pm



Fiddlers Elbow in Sugarhouse A Sports Bar - Must be 21 to get in.
Craving comfort food? This American roadhouse serves what you're looking for in a casual, comfortable atmosphere. The menu offers up the comforts of home and tasty bar food, like the artichoke dip and nacho platter. Seasonal specials such as steamers and a pulled pork sandwich round things off. Pool tables, dart boards, City Weekly's "Best Comfort Food," 32 of Utah's best microbrews on tap. 10' by 6' high definition screen plus 16 additional TVs.
1063 1/2 East 2100 South - 801.463.9393
4 Miles from Downtown, Travel Time: 10 - 15 minutes
Hours: Mon - Thurs, 11am - 11pm. - Fri 11am - 12am - Sat 9am - 12am, - Sundays 9am - 10pm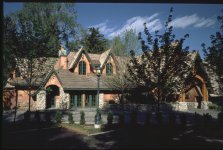 Tuscany
Awarded Wine Spectator's Award of Excellence and Three Stars by the Salt Lake Tribune, Tuscany Restaurant offers the perfect charm to any occasion. As if in an Italian village, Tuscany provides a beautiful landscape and excellent cuisine for any event including business meetings, family celebrations, wedding functions, or small dinner parties.



Tin Roof Grill in Sandy
Simply Wonderful! A Joy To Dine At! Love The Ever Changing Specials! Some of the reviews that were sent to us. It's obvious that everything is made from scratch and with lots of care. The tapas being created daily is a great way to sample their menu. Offering a variety like pizzas, pastas, salads, and even Thai style noodles. Some of my favorites are the pulled pork sandwich, the lettuce wraps, the pork ribs, they are all fabulous. This is what I enjoy, a wonderful example of a small family owned restaurant where they really care about making great food. There's nothing rushed here, just a relaxed friendly atmoshpere with delicious unique entrees.
Open 11am - 9pm Monday - Thursday, 11am - 10pm Fridays, 10am - 10pm Saturdays, 10:30am to 8pm Sundays
9284 South 700 East, Phone: 801.566.5226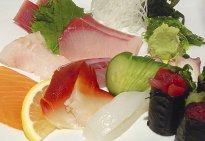 Takashi
Simply Awesome! It was very difficult for me to list Takashi's because it is always so crowded, and I didn't want more diners finding out about it. The service is always above par, and I have never had a meal there that was not one of the best I have ever tasted. Owner and sushi chef Takashi Gibo uses only the freshest fish to create his artistic sushi and sashimi plates.


Location: Downtown Salt Lake City - Closed Sundays


Address: 18 West Market Street, ( 350 South Between Main & West Temple ) - Phone: 801.519.9595



Kobe Japanese Restaurant -
An oasis of Japan in the heart of Salt Lake City, Kobe features the highest level of Japanese cuisine crafted with a creative touch.

Mike Fukumitsu purchased the Kobe a few years ago and we are so happy he did. The Kobe is AWESOME! Gone are the old-stale recipies, the old style management and even though they still honor the "Man vs Food's Hellfire Challenge" of a spicy tuna, it's all about nice, fresh sushi and an extensive ramen menu with some tasty offerings from the kitchen.

Mike has worked as a sushi chef for years and then just last year he spent the entire year in Japan studying the fine art of Ramen making.

You can enjoy some of the freshest sushi in town such as Aoyagi (Live Surf Clam), Boston Diver Scallops, Aji (Horse Mackerel), Kanpachi (Amber Jack), and Tai (Red Snapper)!


Location: Olympus Hills Mall Eastside Salt Lake City - Closed Sundays


Address: 3947 Wasatch Blvd. Salt Lake City, UT 84124 - Phone: 801.277.2524


12 Miles from Downtown, Travel Time: 16 Minutes by I-80


Hours: Lunch, Mon - Sat, 11am - 2pm - Dinner, Monday - Saturday 5:00pm - 10pm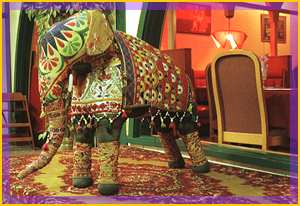 Bombay House
This is Salt Lake's premiere Indian restaurant with the most elegant ambience of them all. Bombay House serves Indian favorites, such as nan, samosas, curries and tandooris, and interesting chef's specials prepared mild, medium, or hot. Try the chicken, lamb, or shrimp coconut kurma, and the seekh kebab masala, with minced lamb, onions, and spices cooked in a special sauce. Gracious servers, most of them native to India, may also bring you vegetarian dishes and a variety of saags, which are cooked with spinach, onion, spices, cream, and yogurt.





Dining Directory


Canyon Dining

Micro Breweries

The Best of Salt Lake's Outdoor Patio Dining

Romantic Date Night Restaurants

Downtown Salt Lake Restaurants

Sugarhouse Restaurants

Salt Lake Valley Restaurants

Sandy Utah Restaurants

American

Barbecue

Brew Pubs

Cajun

Canyon Dining

Chinese

Coffee Houses

Cosmopolitan / Eclectic

French

Greek

Indian

Italian

Japanese / Sushi

Mexican

Micro Breweries

Middle Eastern

Park City Restaurants

Seafood

Steak Houses

Sushi

Thai

Vegetarian Restaurants

Vietnamese

Top Ranked Restaurants

Alphabeticaly Listed

Salt Lake Child Friendly Restaurants

Salt Lake's Best Breakfasts & Brunch

Best Deli's & Sub Sandwiches in Salt Lake City

Bars Downtown Salt Lake City

The Best Burgers In Salt Lake City

The Best Pizza in Salt Lake City

The Best Philly Cheesesteaks in Salt Lake City

Salt Lake Catering Firms

Best of Salt Lake's Buffett's

Salt Lake City's Annual Dine O' Round

Park City's Annual Dine About

Appetizers 50% Off

Salt Lake's Best Restaurants Open on Sundays

The Best of Salt Lake's Outdoor Patio Dining

Salt Lake City Visitor Information

Ski Salt Lake City

Salt Lake City Hotels - Hot Hotel Discount Coupons

Visit Park City - Park City Lodging





Utah Restaurant Owners:
Alcohol training and education seminars that are required by the State of Utah State Required Training Seminars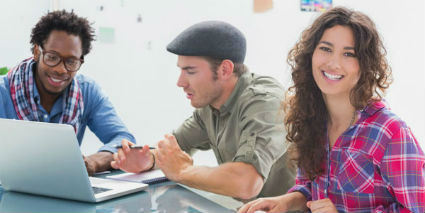 Welcome to Dining In Utah.com

Each week we'll continue to report on Salt Lake's dining scene which is more diverse, and quite frankly, more delicious than ever!



Views




Contact us by email


Dining in Utah.com, The Salt Lake Valley's Best Cuisine
© Copyright 2000 - 2021 Dining in Utah | All Rights Reserved