Welcome to Dining In Utah, our official online edition - Celebrating our 21st year!


Each week we'll continue to report on Salt Lake's dining scene which is more diverse, and quite frankly, more delicious than ever! From craft brewers and canyon dining, steakhouses to seafood, italian to mexican, cozy cafes and bistros to fine dining, and just some great places to experience exceptional food and drinks. Savor the best of Salt Lake's award-winning restaurants with Dining In Utah.






Salt Lake's Best Breakfast Spots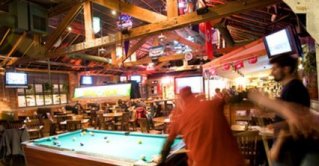 Fiddler's Elbow Sunday's All-You-Can-Eat Breakfast/Brunch Prime Rib Buffet
Now serving Saturday's & Sunday's most popular breakfast and brunch! Locals have turned Fiddlers into one popular joint on the weekends. This American roadhouse serves what you're looking for in a casual, comfortable atmosphere. On Sundays between 10am and 2pm have the All-You-Can-Eat Breakfast/Brunch Prime Rib Buffet. It is one of Salt Lake's Finest! 10' by 6' high definition screen plus eight other TVs. Must be 21 or older to get in.
1063 1/2 East 2100 South - Phone: 801.463.9393
4 Miles from Downtown, Travel Time: 10 - 15 minutes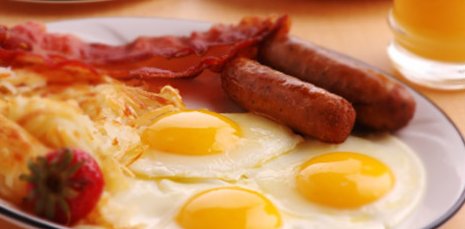 Breakfast On The Weekends @ Salt Lake Pizza & Pasta
On the weekends, they shine with an affordable breakfast menu with such offerings as two eggs cooked to order, choice of bacon, sausage or ham, served with home-fried potatoes, fresh fruit and toast for only $7.95 Or how about a Smoked Salmon Benedict? An English muffin topped with smoked salmon and two poached eggs, smothered with hollandaise sauce, served with home-fried potatoes and fresh fruit for only $9.95 - Omeletes, Pancakes, Waffles & French Toast offer more choices for your breakfast dining.
"The ambiance of this restaurant adds to your total pleasure. The service tops it off! This is truly a restaurant that must be visited." - Dining In Utah
Salt Lake Pizza & Pasta in Sugar House
1063 East 2100 South - 801.484.1804
4 Miles from Downtown, Travel Time: 10 - 15 minutes
Hours: Saturday & Sundays - 7:30am - 2pm



The Original Pancake House in Sugarhouse
How popular is this place? Although it was during the week, it has been packed every time. Why? Huge portions and great food! And because they are popular, you are probably going to have to wait for a table. Now, I don't mind waiting, especially knowing that everything gets cooked after your order is placed and not sitting around under lamp lights. They have regular breakfast items like eggs, omeletes, corned beef hash and eggs, and specials, but their two signature items are the Apple Pancake, a single large pancake smothered with sauteed apples and cinnamon sugar baked to perfection and the Dutch Baby, an air filled delight oven baked to golden perfection and served with lemon, whipped butter and powdered sugar to create a mouthwatering blend.
Original Pancake House in Sugar House
790 East 2100 South - 801.484.7200
4 Miles from Downtown, Travel Time: 10 - 15 minutes
Hours: Mon - Fri, 7 am - 2 pm. - Sat 7:30am - 3pm, - Sundays 8am - 3pm



Millcreek Cafe & Eggworks
A wonderfully fresh atmoshere with great food, reasonable prices and awesome service. I really think the service sold me on this breakfast spot. A nice selection includes 3 or 4 item omelettes, pancakes, french toast, chicken fried steak and eggs, and eggs benedict. Next time you are craving a great breakfast check it out! Millcreek Cafe also serves lunch from 11am to 2pm. They are located at 3084 east 3300 south.



Weekend Breakfast Buffet @ Little America
Served in the casual ambiance of the Steakhouse, their breakfast buffet offers the friendly service and made-from-scratch food you expect from Little America. Enjoy a wide selection of fresh fruits and berries, made-to-order omelets, and brunch favorites including eggs Benedict, blintzes, waffles, French toast, and smoked salmon. The Weekend Breakfast Buffet is offered Saturdays from 7:30 a.m. to 12:00 p.m. and Sundays from 8:00 a.m. to 2:00 p.m.



Sunday Brunch @ The Grand America
The Grand America's Sunday Brunch is a favorite among Salt Lake City locals and visitors alike. Featuring freshly prepared, all-you-can-eat delicacies, this award-winning brunch represents an unprecedented culinary experience. Sunday Brunch is truly a "Grand" experience, with stunning ice sculptures and linen-draped tables-and an extravagant selection of brunch favorites plus fresh seafood, roasts, sushi, and more.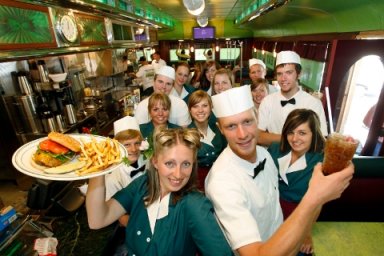 The Road Island Diner in Oakley Utah
In 1939 the nation's leading diner manufacturer, the Jerry O'Mahony Co. of Elizabeth, New Jersey, rolled out of its factory diner number #1107 which it touted as its largest deluxe model complete with chrome glass showcased green Italian Marble countertops, Tiffany glass clerestory windows in a monitor style roof and hand laid quarry tiled flooring. The company showcased its creation in the 1939 New York World's fair.
Fast forward to 2010, this 1939 diner was relocated from Rhode Island to Utah in 2007. Yes, it was moved across the country and settled 40 minutes east of Salt Lake in Oakley Utah. Known for omelets, homemade cinnamon rolls, pancakes, ham and hash browns even the coffee is exceptional. The Road Island Diner is open for breakfast, lunch and dinner every day of the week (except dinner on Sunday).
The U.S. department of the Interior and the National Park Service is pleased to announce the listing of the Summit county's ROAD ISLAND DINER (O'Mahony Dining Car #1107) to the National Registry of Historic Places. The Road Island Diner is Utah's only standalone restaurant on its historical list.





Dining Directory


Canyon Dining

Micro Breweries

The Best of Salt Lake's Outdoor Patio Dining

Romantic Date Night Restaurants

Downtown Salt Lake Restaurants

Sugarhouse Restaurants

Salt Lake Valley Restaurants

Sandy Utah Restaurants

American

Barbecue

Brew Pubs

Cajun

Canyon Dining

Chinese

Coffee Houses

Cosmopolitan / Eclectic

French

Greek

Indian

Italian

Japanese / Sushi

Mexican

Micro Breweries

Middle Eastern

Park City Restaurants

Seafood

Steak Houses

Sushi

Thai

Vegetarian Restaurants

Vietnamese

Top Ranked Restaurants

Alphabeticaly Listed

Salt Lake Child Friendly Restaurants

Salt Lake's Best Breakfasts & Brunch

Best Deli's & Sub Sandwiches in Salt Lake City

Bars Downtown Salt Lake City

The Best Burgers In Salt Lake City

The Best Pizza in Salt Lake City

The Best Philly Cheesesteaks in Salt Lake City

Salt Lake Catering Firms

Best of Salt Lake's Buffett's

Salt Lake City's Annual Dine O' Round

Park City's Annual Dine About

Appetizers 50% Off

Salt Lake's Best Restaurants Open on Sundays

The Best of Salt Lake's Outdoor Patio Dining

Salt Lake City Visitor Information

Ski Salt Lake City

Salt Lake City Hotels - Hot Hotel Discount Coupons

Visit Park City - Park City Lodging





Utah Restaurant Owners:
Alcohol training and education seminars that are required by the State of Utah State Required Training Seminars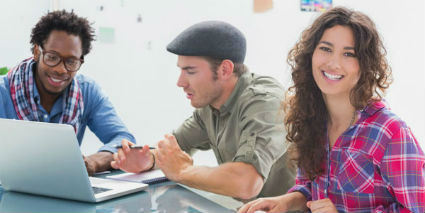 Welcome to Dining In Utah.com

Each week we'll continue to report on Salt Lake's dining scene which is more diverse, and quite frankly, more delicious than ever!



Views




Contact us by email


Dining in Utah.com, Salt Lake City's Best Breakfast Spots
© Copyright 2000 - 2021 Dining in Utah | All Rights Reserved