The Park City area is an culinary delight. It has been written that Park City has more chefs per capita than Paris France. Park City has over 100 restaurants featuring Asian, European Continental, American, French, Mexican/Southwestern, Italian, and many other types of cuisine. Here are some of Park City's best choices for dining.



The Goldener Hirsch Inn Restaurant @ Deer Valley - American and Continental Cuisine
This "Four Diamond" establishment features superb American and Continental cuisine set in a charming Austrian decor. The Goldener Hirsch Inn Restaurant is an exceptional choice for a romantic dinner or a group celebration.
* "Four Diamond Rated" by AAA for exceptional cuisine, service and an elegant dining experience"
* Rated #2 in the Ski Hotel Restaurants in North America by Conde Nast Traveler
* Wine Spectator award winner every year since 1995
Goldener Hirsch Official Website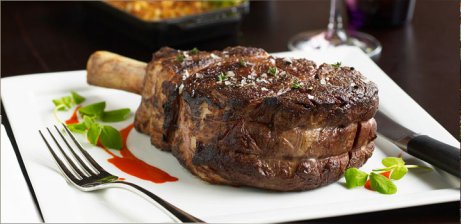 Apex at the Montage Deer Valley
Montage Deer Valley's signature restaurant, focusing on regionally inspired mountain American cuisine, Apex offers a relaxed yet refined Park City dining experience overlooking the slopes and trails of Deer Valley. A mountain side bar serves hand-crafted cocktails and premium wines, while offering live entertainment. Apex is casual by day, refined at night and always fun, approachable and frequented by locals and visitors alike. This Deer Valley restaurant also offers hearty breakfasts and lunches as well as a renowned skier's buffet featuring live action stations.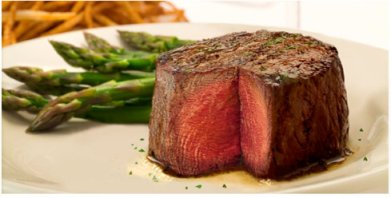 Ruth's Chris at the Hotel Park City
Park City is sizzling with the new Ruth's Chris Steak House! Located in the elegant Hotel Park City with amazing views of the Wasatch Mountains, Ruth's Chris will dazzle mogul skiers, local carnivores, and distinguished hotel guests alike with its stellar cuisine and impeccable service. An ideal culinary experience for both business executives or romantic duos, Ruth's Chris Steak House can accommodate your needs in a rustic mountain lodge setting.
Ruth's Chris Official Website



501 Zona Rosa - Mexican
435-645-0700


Adolph's Bar & Restaurant - European
435-649-7177 Adolph's Bar & Restaurant


Bangkok Thai on Main - Thai
435-649-THAI (8424) Bangkok Thai on Main


Chimayo Restaurant - Southwestern
435-649-6222 Chimayo Restaurant


Glitretind Restaurant at Stein Eriksen Lodge - American Regional
435-645-6455 Glitretind Restaurant - Winter Season Only


Grappa Italian Restaurant - Italian
435-645-0636 Grappa Italian Restaurant


Grub Steak Restaurant - Steak & Seafood
435-649-8060 Grub Steak Restaurant


Oishi Sushi Bar & Grill - Japanese
435-640-2997 Oishi Sushi Bar & Grill


Red Rock Junction - Brew Pub
435-575-0295 Red Rock Junction


Squatters Roadhouse Grill - Brew Pub
435-649-9868 Squatters Roadhouse Grill


Taste of Saigon - Vietnamese
435-647-0688


The Mariposa at Deer Valley Resort - American Contemporary
435-645-6715 The Mariposa at Deer Valley Resort


The Viking Yurt - European
435-615-YURT (9878) The Viking Yurt


Wahso - An Asian Grill
435-615-0300 Wahso - An Asian Grill


Wasatch Brew Pub - Brew Pub
435-645-9500 Wasatch Brew Pub





Dining Directory


Canyon Dining

Micro Breweries

The Best of Salt Lake's Outdoor Patio Dining

Romantic Date Night Restaurants

Downtown Salt Lake Restaurants

Sugarhouse Restaurants

Salt Lake Valley Restaurants

Sandy Utah Restaurants

New & Noteworthy

American

Barbecue

Brew Pubs

Cajun

Canyon Dining

Chinese

Coffee Houses

Cosmopolitan / Eclectic

French

Greek

Indian

Italian

Japanese / Sushi

Mexican

Micro Breweries

Middle Eastern

Park City Restaurants

Seafood

Steak Houses

Sushi

Thai

Vegetarian Restaurants

Vietnamese

Top Ranked Restaurants

Alphabeticaly Listed

Salt Lake Child Friendly Restaurants

Salt Lake's Best Breakfasts & Brunch

Best Deli's & Sub Sandwiches in Salt Lake City

Bars Downtown Salt Lake City

The Best Burgers In Salt Lake City

The Best Pizza in Salt Lake City

The Best Philly Cheesesteaks in Salt Lake City

Salt Lake Catering Firms

Best of Salt Lake's Buffett's

Salt Lake City's Annual Dine O' Round

Park City's Annual Dine About

Appetizers 50% Off

Salt Lake's Best Restaurants Open on Sundays

The Best of Salt Lake's Outdoor Patio Dining

Salt Lake City Visitor Information

Ski Salt Lake City

Salt Lake City Hotels - Hot Hotel Discount Coupons

Visit Park City - Park City Lodging





Utah Restaurant Owners:
Alcohol training and education seminars that are required by the State of Utah State Required Training Seminars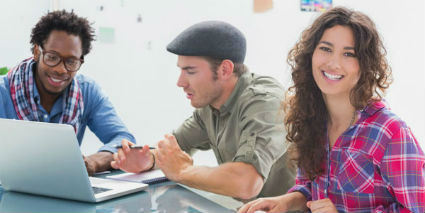 Welcome to Dining In Utah.com

Each week we'll continue to report on Park City's dining scene which is more diverse, and quite frankly, more delicious than ever!



Views




Contact us by email.


Dining in Utah.com, Spotlighting Park City's Best Restaurants
© Copyright 2000 - 2019 Dining in Utah | All Rights Reserved