Index / Cuisine







New & Noteworthy Restaurants in Salt Lake City

Taste the Culinary Treasures of Salt Lake City's Newest Restaurants





So Sorry To Report That Guzzi's Hamburgers & Fries Have Closed Their Doors!



Kobe Japanese Restaurant - Olympus Hills Mall
An oasis of Japan in the heart of Salt Lake City, Kobe features the highest level of Japanese cuisine crafted with a creative touch.

Now under new ownership, Mike Fukumitsu purchased the Kobe in March of 2013 and we are so happy he did. The Kobe is AWESOME! Gone are the old-stale recipies, the old style management and even though they still honor the "Man vs Food's Hellfire Challenge" of a spicy tuna, it's all about nice, fresh sushi and an extensive ramen menu with some tasty offerings from the kitchen.

Mike has worked as a sushi chef for years and then just last year he spent the entire year in Japan studying the fine art of Ramen making.

You can enjoy some of the freshest sushi in town such as Aoyagi (Live Surf Clam), Boston Diver Scallops, Aji (Horse Mackerel), Kanpachi (Amber Jack), and Tai (Red Snapper)!

In addition, the Kobe now serves up some of the most Authentic Japanese Ramen Noodle Soup that you can find in Salt Lake. The Ramen, once brought to the table I looked down in the bowl and there were slices of roasted pork with a small pile of green onions and a large pile of noodles. But, it was the broth that I feel in love with, it was incredible and had a nice consistency (not too watery and not too gloppy) and the flavor was delicious. The most authentic ramen I have found in Salt Lake City.
3947 Wasatch Blvd. Salt Lake City, UT 84124 - 801.277.2524
12 Miles from Downtown, Travel Time: 16 Minutes by I-80
Hours: Lunch, Mon - Sat, 11am - 2pm - Dinner, Monday - Saturday 5:00pm - 10pm



Layla Grill & Mezze in Holladay
When it comes to Great Middle Eastern cuisine, we don't have a lot of choices here in Utah. If you Googled Salt Lake City's Best Middle Eastern Restaurants, you would probably see a few listings for Mazza. Well, move over Mazza - there's a new eatery in Salt Lake serving outstanding Lebanese, Mediterranean & Middle Eastern cuisine and they have our locals talking about them everywhere I go. This is a neighborhood restaurant run by a family and serves food that makes you want to come back time and time again.
Mezze - Small Plates: In the Eastern Mediterranean culture, Mezze is a selection of appetizers or small plates often eaten before a meal or as a meal in its own right. Mezze is meant to be shared among friends.
Why not start your meal with the zaatar herb flatbread, a spice blend chewy bread with traces of licorice. And to accompany this is their wide selection of chilled and hot Mezze. Favorite main entrees include the Lebanese moussaka, the mougrabieh and the lamb kabobs. Aromatic and delicious. For a wonderful dining experience of ambiance, service and cuisine, Layla Grill offers all three!
4751 South Holladay Blvd - 801.272.9111
12 Miles from Downtown, Travel Time: 18 minutes
Hours: Lunch, Mon - Fri, 11:30 - 2pm - Dinner, Monday - Saturday 5:00pm - 10pm




Not New - Just New To Me! OK, I'm not a huge fan of "Pancakes", I can take em or leave em. But, I finally broke down and visited The Original Pancake House in Sugarhouse, 3 times this past week. How popular is this place? Although it was during the week, it was packed every time. Why? Huge portions and great food! And because they are popular, you are probably going to have to wait for a table. Now, I don't mind waiting, especially knowing that everything gets cooked after your order is placed and not sitting around under lamp lights. They have regular breakfast items like eggs, omeletes, corned beef hash and eggs, and specials, but their two signature items are the Apple Pancake, a single large pancake smothered with sauteed apples and cinnamon sugar baked to perfection and the Dutch Baby, an air filled delight oven baked to golden perfection and served with lemon, whipped butter and powdered sugar to create a mouthwatering blend.
Original Pancake House in Sugar House
790 East 2100 South - 801.484.7200
4 Miles from Downtown, Travel Time: 10 - 15 minutes
Hours: Mon - Fri, 7 am - 2 pm. - Sat 7:30am - 3pm, - Sundays 8am - 3pm




Vienna Bistro - Closed!
Sorry to report that Frody's Vienna Bistro at 132 South Main St. has closed.


And the same for The Metropolitan, they closed shop as well.


Back in October, Thaifoon - Taste of Asia @ The Gateway also closed!



Christopher's Has Moved To A Larger Location!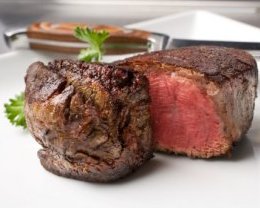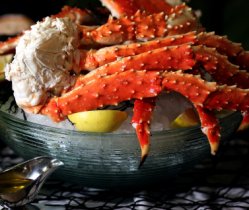 Christopher's Prime Steak House & Grill, Downtown Salt Lake
Now located on 134 W. Pierpont Ave. (250 South) across from Lumpy's in the former Donovan's Building, Christopher's is within walking distance to the Salt Lake Convention Center and Salt Lake hotels. Christopher's award-winning chefs use only the finest, freshest ingredients to create their dishes. They have seafood flown in daily, the highest grade of Prime beef, a full liquor bar, and an extensive wine list. Christopher's provides incredible dishes and a great atmosphere for a lot less than you may think. Christopher's is devoted to maintaining their reputation as the leader in affordable fine dining in Salt Lake City. Winner of the Best of State Award for Best Steakhouse and Best Seafood Restaurant.




Tin Roof Grill in Sandy
Simply Wonderful! A Joy To Dine At! Love The Ever Changing Specials! Some of the reviews that were sent to us. It's obvious that everything is made from scratch and with lots of care. The tapas being created daily is a great way to sample their menu. Offering a variety like pizzas, pastas, salads, and even Thai style noodles. Some of my favorites are the pulled pork sandwich, the lettuce wraps, the pork ribs, they are all fabulous. This is what I enjoy, a wonderful example of a small family owned restaurant where they really care about making great food. There's nothing rushed here, just a relaxed friendly atmoshpere with delicious unique entrees.
Open 11am - 9pm Monday - Thursday, 11am - 10pm Fridays, 10am - 10pm Saturdays, 10:30am to 8pm Sundays
9284 South 700 East
801.566.5226




Cafe Ahn Hong
Not really new to most of you, but we just found out from friends. I've eaten in China towns in New York City, San Fran, and more, and Salt Lake's Cafe Ahn Hong compares very favorably with the best. Reasonable prices, excellent food, and on any given Saturday you'll find 4-5 generation Chinese families out for brunch. Stay away from the "Americanized" menu and order the delicious dim sum and house specials. Service can be spotty and the furnishings are nothing to look at but you're not there for that. You're there for one of the best chinese meals in Salt Lake, aren't you?
1465 South State St.
Salt Lake City, UT 84115
801.486.1912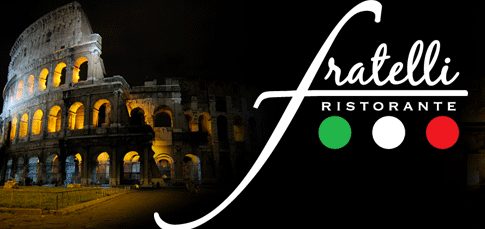 Fratelli Ristorante in Sandy
Fratelli Ristorante brings traditional Italian cuisine to the new Quarry Bend Shopping Center in Sandy. Fratelli translates to "brothers" in Italian and is owned and managed by brothers Pete Cannella and Dave Cannell, along with their families. They are proud to present their Grandmother's cooking secrets to their patrons... her photos are even on the wall! Their food is made from scratch with many ingredients imported from Italy. The family prides themselves on being one of the few locally owned restaurants in the Sandy area. Featuring traditional Italian cuisine, offering appetizers, salads, pizzas, pastas, entrees and homemade desserts. They also feature a full-service deli, takeout menu, and offer wine, liquor and beer.
Open 11am - 9pm Monday - Thursday, 11am - 10pm Friday & Saturday
9236 South Village Shop Drive (approximately 1000 East)
801.495.4550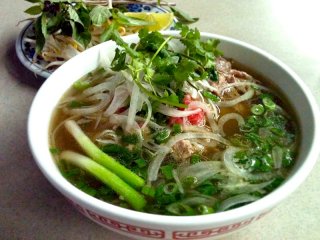 Pho Tay Ho - A Jewel - A Gem...
The Best among the myriad of Pho Restaurants in Salt Lake City. Since Mi's "Pho Tay Ho" moved to its new location, ( the new building is actually a restored home at 1766 South Main Street ), business hasn't stopped! Without a doubt, it is my absolute favorite for Pho-Noodle Soup, pronounced Fuh. Tay Ho specializes in it, it is what they do best. One bowl of this soup is a full meal. The steak or brisket will be slightly cooked by the boiling broth to the perfect "medium" by the time the order reaches your table. The Best Pho in Utah!

***Two good friends of ours, Brad and Tee introduced us to this culinary delight and here are Brad's exact words..."There are a few different types of Pho, but in general it consists of thin rice noodles in a basic beef broth. Added to this are onions, cilantro, ginger, and thin slices of beef (steak, flank, brisket), and/or tendon, tripe, or meatballs. Additionally, one is usually provided with a side plate of basil, beansprouts, and lime to add as one wishes. It is also common to add Hoisin sauce and the popular Thai hot sauce Sriracha. The North Vietnamese version usually contains thicker noodles and spring onions.

There is nothing quite like it in the world, and one of the most sensual culinary experiences one can have. Once a bowl is consumed it's hard to deny the drug-like "high" you'll feel as you leave the restaurant. It's also nice that the average bowl of Pho will cost you around $7.00 - $8.00 for a large bowl. Not bad for an exotic, erotic experience that is good for you!"
Pho Tay Ho is open 7 days a week
1766 South Main Street, Phone: 801.466.3650










Where to go for new cuisine in Utah. These are Salt Lake's Best New Restaurants.



Visitors