Welcome to Dining In Utah, our official online edition - Celebrating our 23rd year!


Each week we'll continue to report on Salt Lake's dining scene which is more diverse, and quite frankly, more delicious than ever! From craft brewers and canyon dining, steakhouses to seafood, italian to mexican, cozy cafes and bistros to fine dining, and just some great places to experience exceptional food and drinks. Savor the best of Salt Lake's award-winning restaurants with Dining In Utah.





Salt Lake City's Best Italian Cuisine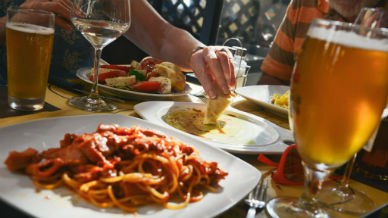 Salt Lake Pizza & Pasta

Located in historic Sugar House, this casual eatery features specialty salads, pizzas and fresh pasta specials daily. Private, cushioned booths and televisions tuned to sports channels make this a great place for lunch or a casual dinner.
Child Friendly! - Have dinner after a day of shopping in the area, and bring the kids, they will love what is on our menu for them. For adults who want more, Salt Lake Pizza & Pasta carries a variety of local micro-brews along with imported beers, wine and liquor. "Salt Lake Pizza and Pasta: A Slice of Heaven" - Salt Lake Trib.
Open Seven Days A Week
1063 East 2100 South - 801.484.1804
4 Miles from Downtown, Travel Time: 10 to 15 minutes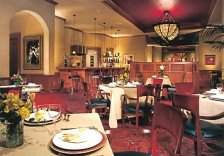 Piastra Italian Cuisine

Fine Dining at the Marriott City Center. "I was staying at the Marriott City Center by myself on a recent business trip and was very pleased to find such a fine restaurant in the Hotel. I stayed here for four nights and ate at Piastra 3 of those nights. I highly recommend trying this place, the food was high-end, with reasonable prices. The chicken kabobs were fabulous and I cannot even begin to describe how amazing the chocolate crepes were. My last morning there I stopped by the restaurant for the breakfast buffet and was not disappointed, the hot food selection was plentiful and the omelet station was a nice addition. If you find yourself in this area of the city treat yourself to a nice meal at Piastra". A traveler/diners review.
Location: Downtown Salt Lake Marriott
220 South State St.
Salt Lake City, UT 84111
(801) 961-8700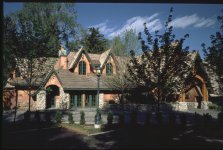 Tuscany

Awarded Wine Spectator's Award of Excellence and Three Stars by the Salt Lake Tribune, Tuscany Restaurant offers the perfect charm to any occasion. As if in an Italian village, Tuscany provides a beautiful landscape and excellent cuisine for any event including business meetings, family celebrations, wedding functions, or small dinner parties.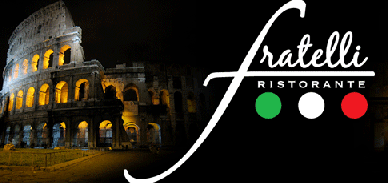 Fratelli Ristorante in Sandy

Fratelli Ristorante brings traditional Italian cuisine to the new Quarry Bend Shopping Center in Sandy. Fratelli translates to "brothers" in Italian and is owned and managed by brothers Pete Cannella and Dave Cannell, along with their families. They are proud to present their Grandmother's cooking secrets to their patrons... her photos are even on the wall! Their food is made from scratch with many ingredients imported from Italy. The family prides themselves on being one of the few locally owned restaurants in the Sandy area. Featuring traditional Italian cuisine, offering appetizers, salads, pizzas, pastas, entrees and homemade desserts. They also feature a full-service deli, takeout menu, and offer wine, liquor and beer.
Open 11am - 9pm Monday - Thursday, 11am - 10pm Friday & Saturday
9236 South Village Shop Drive (approximately 1000 East)
801.495.4550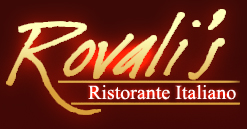 Rovali's in Ogden

Very rarely do we get up to the Ogden, except to play Valley View in Layton, one of Utah's best golf courses, but after getting hints about an italian restaurant that we just had to try, we gave it a shot. Drove 40 minutes north to a family owned restaurant in Ogden called Rovalis. Didn't tell anyone working there as usual, don't want special treatment nor free food. Here are some of the dishes we tried. The linguini w/ clams, delicate baby clams sauteed in fresh garlic, herbs, extra virgin olive oil, with a touch of crushed red pepper. The pesto w/ fresh basil, pine nuts, and parmesan cheese tossed with spaghetti. And the chicken marsala, juicy boneless chicken breast, tossed with a herb breading and sauteed with marsala wine, olive oil, mushrooms, and herbs. All three dishes were excellent! They have a full service Espresso & Cocktail bar with a wide variety of drinks to choose from. The service is exceptional, the food is moderately priced and well worth the drive from Salt Lake!
Located in Ogden at 174 Historic 25th St. - Phone: 801-394-1070








Dining Directory


Canyon Dining

Micro Breweries

The Best of Salt Lake's Outdoor Patio Dining

Romantic Date Night Restaurants

Downtown Salt Lake Restaurants

Sugarhouse Restaurants

Salt Lake Valley Restaurants

Sandy Utah Restaurants

American

Barbecue

Brew Pubs

Craft Beers / Breweries

Cajun

Canyon Dining

Chinese

Coffee Houses

Cosmopolitan / Eclectic

French

Greek

Indian

Italian

Japanese / Sushi

Mexican

Micro Breweries

Middle Eastern

Park City Restaurants

Seafood

Steak Houses

Sushi

Thai

Vegetarian Restaurants

Vietnamese

Top Ranked Restaurants

Alphabeticaly Listed

Salt Lake Child Friendly Restaurants

Salt Lake's Best Breakfasts & Brunch

Best Deli's & Sub Sandwiches in Salt Lake City

Bars Downtown Salt Lake City

The Best Burgers In Salt Lake City

The Best Pizza in Salt Lake City

The Best Philly Cheesesteaks in Salt Lake City

Salt Lake Catering Firms

Best of Salt Lake's Buffett's

Salt Lake City's Annual Dine O' Round

Park City's Annual Dine About

Appetizers 50% Off

Salt Lake's Best Restaurants Open on Sundays

The Best of Salt Lake's Outdoor Patio Dining

Salt Lake City Visitor Information

Ski Salt Lake City

Salt Lake City Hotels - Hot Hotel Discount Coupons

Visit Park City - Park City Lodging





Utah Restaurant Owners:
Alcohol training and education seminars that are required by the State of Utah State Required Training Seminars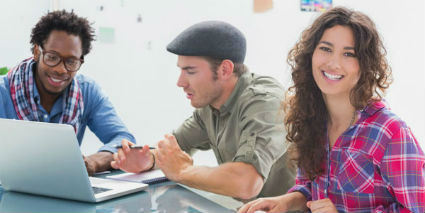 Welcome to Dining In Utah.com

Each week we'll continue to report on Salt Lake's dining scene which is more diverse, and quite frankly, more delicious than ever!



Views




Contact us by email


Dining in Utah.com, Salt Lake's Best Italian Restaurants
© Copyright 2000 - 2021 Dining in Utah | All Rights Reserved