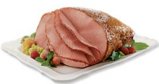 Our Catering Menu



4 Locations to serve you




Salt Lake East Side
1915 E. Murray Holladay Road
Salt Lake City, UT 84117
PH) 801-272-5588
Fax) 801-272-2761


Salt Lake West Side
5654 S. Redwood Road
Salt Lake City, UT 84123
PH) 801-964-0612
Fax) 801-902-0120


Orem
384 West University Parkway
Orem, UT 84058
PH) 801-224-6650
Fax) 801-431-0632


Ogden
1083 West Riverdale Road
Riverdale, UT 84405
PH) 801-393-7288
Fax) 801-627-1150








Relax! We Cater to You!
Let HoneyBaked satisfy all your catering needs. From Buffets, Party Platters and Boxed Lunches to Deli Salads, Premium Desserts and Beverages, HoneyBaked has the delicious products to make your event the most delicious ever!

Note: Orders must be placed by 4pm the day prior to pick-up or delivery. Call your nearest store directly to place an order past this deadline.





About HoneyBaked
Over 40 years ago, Harry J. Hoenselaar began a special tradition when he opened his first The HoneyBaked Ham Company store in Michigan. He'd select the finest quality bone-in ham. Cure it in his secret marinade, and then for tenderness, he'd smoke the ham for hours over a unique blend of hardwood chips.

The crowning touch was Harry's crunchy sweet glaze that crackled with good taste. He even found a way to slice the ham into perfectly even slices. He invented and patented a unique machine that slices a ham in a single, continuous spiral. The rest is history.

Three generations and over 400 stores later, the Hoenselaar family still prepares The HoneyBaked Ham the same way that Harry did... one ham at a time. The children and grandchildren of the Hoenselaar family are committed to carrying on the wonderful tradition and legacy of Harry J. Hoenselaar.







Utah Links: visit salt lake city - park city utah