Index / Cuisine







Salt Lake's Best Chinese Restaurants

Taste the Culinary Treasures of Salt Lake City's Best Chinese Food





Cafe Ahn Hong
I've eaten in China towns in New York City, San Fran, and more, and Salt Lake's Cafe Ahn Hong compares very favorably with the best. Reasonable prices, excellent food, and on any given Saturday you'll find 4-5 generation Chinese families out for brunch. Stay away from the "Americanized" menu and order the delicious dim sum and house specials. Service can be spotty and the furnishings are nothing to look at but you're not there for that. You're there for one of the best chinese meals in Salt Lake, aren't you?
1465 South State St.
Salt Lake City, UT 84115
(801) 486-1912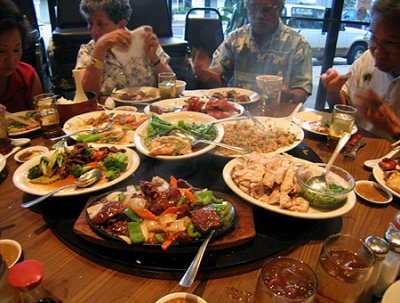 David's Kitchen
David's Kitchen in South Salt Lake is another for us to recommend as serving some of the best Chinese food in Salt Lake City. Greeting you will probably be David, I've known him for 25 years. From his days at the old Widow McCoys on Highland Drive, his food never disappoints. Without a doubt, the pot-stickers are delicious! Try any of these staples, the hot and sour soup, walnut shrimp, the seafood delight, general chu's chicken, ahhh, and the sesame beef, you'll become a regular also.
45 West 3300 South
Salt Lake City, UT 84115
(801) 463-0888



Dragon Diner
Every town has one! A hidden jewel that offers incredible tasty chinese food at reasonable prices. Yes, the Dragon Diner is Salt Lake's hidden jewel. Located in the Salt Lake Valley.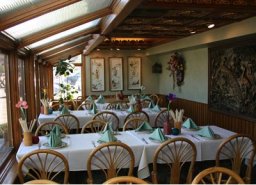 Mandarin Chinese Restaurant in Bountiful
Located in Bountiful Utah, about ten minutes north of downtown Salt Lake.
Named One of 10 Great Places to Dine on Chinese Food," USA Today.
"Top 100" Chinese Restaurants in America, Chinese Restaurant News.
This fashionable Chinese bistro gets high marks with Utah's trendier diners. Start off with do-it-yourself lettuce wraps - these alone are worth the trip. Afterwards, go any route you like, from Szechwan or Hunan to Cantonese or Shanghai.










Experiencing a City's Best Cuisine. These are Salt Lake's Best Chinese Restaurants.



Visitors