Welcome to Dining In Utah, our official online edition - Celebrating our 23rd year!


Each week we'll continue to report on Salt Lake's dining scene which is more diverse, and quite frankly, more delicious than ever! From craft brewers and canyon dining, steakhouses to seafood, italian to mexican, cozy cafes and bistros to fine dining, and just some great places to experience exceptional food and drinks. Savor the best of Salt Lake's award-winning restaurants with Dining In Utah.





Salt Lake City's Best Philly Cheesesteaks





The Best Philly Cheesesteaks in Salt Lake City, Who Makes Them? That's a subject for open discussion and a matter of opinion. Everyones got their favorite for one reason or another, and I have been told no less than twenty times "you gotta try this one, you gotta try that one". Well, The Philly has arrived in Salt Lake City!

Being originally from New York, we didn't get down to Philidelphia all that often. We didn't have to. Da Bums (Phillies) visited us 6 to 9 times a year at Shea Stadium and now Citi Field. Over the years tons of eateries throughout New York tried to imitate Philidelphias expertise in creating a special cheesesteak hero sandwich. It wasn't until a buddy of mine, Al from Fids (an Ex-Philidelphian) who told me to try either Pat's or Geno's cheesesteaks when I visit Phili for a Mets game during the summer of 2021. I must say, I never had a cheesesteak hero in New York that compared with Geno's in Philidelphia. They created a masterpiece right in front of me. The creation of a Great Philly Cheesesteak starts with sliced rib-eye steak or top round, grilled right there when you order it. Add either Cheez Whiz, Provolone or American cheese, grilled onions, maybe peppers and mushrooms, mix it all together and pile it high on a fresh bakery roll made especially for this. Now, you think I'm still talking about Geno's in Philly? No, I'm talking about DP Cheesesteaks in South Jordan! DP stands for Downtown Philly. They are open and in my opinion, they are serving up the best Philly Cheesesteaks I have had since Genos. From what I can remember, they are better than Geno's! The steak was fresh, and the quantity extremely generous. I still can't believe how much beef was on that roll. I prefer the 9 inch Cheesesteak with either the Cheez Whiz or Provolone and onions. They also carry Tastykake's direct from Philadelphia and Pennsylvania Dutch Birch Beer which has a rich and creamy taste with a hint of wintergreen that customers have enjoyed for over 70 years, and best of all it's caffeine free.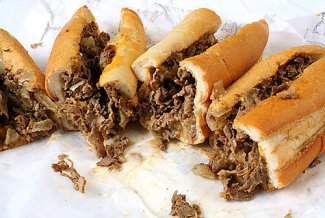 "DP", Downtown Philly Cheesesteaks

Two Salt Lake locations: Downtown at 83 East 300 South and the 2nd at 1665 West Towne Center Drive in South Jordan, (appx. 10600 South in the Harmons Shopping Center.) Closed Sundays.








Dining Directory


Canyon Dining

Micro Breweries

The Best of Salt Lake's Outdoor Patio Dining

Romantic Date Night Restaurants

Downtown Salt Lake Restaurants

Sugarhouse Restaurants

Salt Lake Valley Restaurants

Sandy Utah Restaurants

American

Barbecue

Brew Pubs

Craft Beers / Breweries

Cajun

Canyon Dining

Chinese

Coffee Houses

Cosmopolitan / Eclectic

French

Greek

Indian

Italian

Japanese / Sushi

Mexican

Micro Breweries

Middle Eastern

Park City Restaurants

Seafood

Steak Houses

Sushi

Thai

Vegetarian Restaurants

Vietnamese

Top Ranked Restaurants

Alphabeticaly Listed

Salt Lake Child Friendly Restaurants

Salt Lake's Best Breakfasts & Brunch

Best Deli's & Sub Sandwiches in Salt Lake City

Bars Downtown Salt Lake City

The Best Burgers In Salt Lake City

The Best Pizza in Salt Lake City

The Best Philly Cheesesteaks in Salt Lake City

Salt Lake Catering Firms

Best of Salt Lake's Buffett's

Salt Lake City's Annual Dine O' Round

Park City's Annual Dine About

Appetizers 50% Off

Salt Lake's Best Restaurants Open on Sundays

The Best of Salt Lake's Outdoor Patio Dining

Salt Lake City Visitor Information

Ski Salt Lake City

Salt Lake City Hotels - Hot Hotel Discount Coupons

Visit Park City - Park City Lodging





Utah Restaurant Owners:
Alcohol training and education seminars that are required by the State of Utah State Required Training Seminars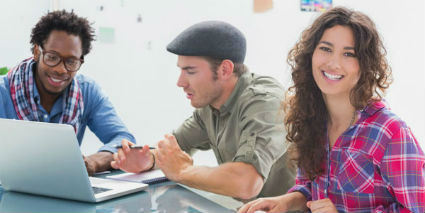 Welcome to Dining In Utah.com

Each week we'll continue to report on Salt Lake's dining scene which is more diverse, and quite frankly, more delicious than ever!



Views




Contact us by email


Dining in Utah.com, Salt Lake City's Best Philly Cheese Steaks
© Copyright 2000 - 2021 Dining in Utah | All Rights Reserved