Q4U Barbecue
This is a little different, Tommy T. of Q4U, a friend of mine for 20 years purchased a food truck to continue to serve up some of Utah's best BBQ, smoked ribs, pulled pork and chicken. "T," as he's known, had to close down his west side restaurant after road construction killed his business. We missed his incredible BBQ for a full year. If you lived in Salt Lake prior to 2012, you know what I'm talking about. Q4U was surley missed! Unfortunatly with a food truck you don't have the extensive offerings of a main stay restaurant. With that in mind, the pulled pork and chicken sandwiches with original or spicy sauce are the mainstays. The truck is mobile, so you have to visit their website to see where it will be parked that day. On Fridays and Saturdays he also serve ribs straight from his smoker, which he pulls along with the truck.


Sugarhouse Barbeque Company
Known around Salt Lake City as a barbecue joint that is more upscale than most - if you can call eating off of paper plates upscale. Locals come to SugarHouse, just minutes from downtown, to roll up their sleeves and enjoy the house-made-sauce covered Memphis-style ribs. They also serve marinated and smoked chicken, Caribbean jerk chicken, dry-rubbed baby back ribs, beef brisket, and jambalaya.

2100 South 900 East, Salt Lake City, Utah 84106
Phone: 801-463-4800



Joe Morleys Barbecue - Midvale / Fort Union
Been around for almost 30 years. If you like BBQ, and you're in SLC, you might want to start your BBQ taste testing here! Go for the brisket, spare ribs and chicken and chopped beef sandwich is amazing. Definitely kid friendly. Live music on the weekends, sports on the flatscreen TVs.
100 West Center St. 7720 South, Midvale, UT 84047
Phone: 801-255-8928



Goodwood Barbecue Company - Draper
Not bad for a chain. If you are staying in the south part of the Salt Lake valley you may want to give them a try. They offer a good selection and their ribs are decent, but not outstanding. If your hotel is downtown or any where else in the valley, you'll find much better out there.
133 East 12300 South, Draper, Utah 84020
Phone: 801-495-4840



Dickey's Barbecue Pit, Numerous Locations
Another one that's not bad for a chain. Enjoyable BBQ, reasonable prices, try the 2 meat plate (pulled pork and briscuit) with 2 sides or a pulled pork sandwich with 2 sides.
Pluses... Free Ice Cream afterwards and Kids Eat Free on Sundays. Very Family Friendly.
Minuses... Service Is Slow! Everytime we have gone there service was slow. The staff is always nice, but, expect slow service, sorry.
335 West 1830 South, Salt Lake City, Utah 84115 - Phone: 801-467-6984
5578 South Redwood Rd, Taylorsville, Utah 84118 - Phone: 801-803-6848






Table of Contents


Downtown Salt Lake Restaurants

Sugarhouse Restaurants

Salt Lake Valley Restaurants

Sandy Utah Restaurants

New & Noteworthy

American

Barbecue

Brew Pubs

Cajun

Canyon Dining

Chinese

Coffee Houses

Cosmopolitan / Eclectic

French

Greek

Indian

Italian

Japanese / Sushi

Mexican

Micro Breweries

Middle Eastern

Park City Restaurants

Seafood

Steak Houses

Sushi

Thai

Vegetarian Restaurants

Vietnamese

Alphabeticaly Listed

Salt Lake Child Friendly Restaurants

Salt Lakes Best Breakfast & Brunch

Best Deli's & Sub Sandwiches in Salt Lake City

Bars Downtown Salt Lake City

The Best Burgers In Salt Lake City

The Best Pizza in Salt Lake City

The Best Philly Cheesesteaks in Salt Lake City

Salt Lake Catering Firms

Best of Salt Lake's Buffett's

Salt Lake City's Annual Dine O' Round

Park City's Annual Dine About

Chicago Dog's in Salt Lake City

Salt Lake's Best Restaurants Open on Sundays

The Best of Salt Lake's Patio Dining

Salt Lake City Visitor Information

Ski Salt Lake City

Salt Lake City Hotels - Hot Hotel Discount Coupons

Visit Park City - Park City Lodging





Information for Utah Restaurant Owners:
Alcohol training and education seminars that are required by the State of Utah State Required Training Seminars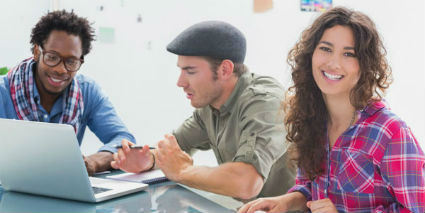 Welcome to Dining In Utah

Each week we'll continue to report on Salt Lake's dining scene. From craft brewers and canyon dining, steakhouses to seafood joints, Italian to Mexican, cozy cafes and bistros to fine dining, and just some great places to experience exceptional food and drinks. Savor the best of Salt Lake's restaurants and feel confident that Dining In Utah has something for everyone.


Views



To contact us by email.


Dining in Utah - Salt Lake City's Best Barbecue Restaurants
Salt Lake City, Utah 84106
Copyright 2000 - 2018. All rights reserved.