Welcome to Dining In Utah, our official online edition - Celebrating our 21st year!


Each week we'll continue to report on Salt Lake's dining scene which is more diverse, and quite frankly, more delicious than ever! From craft brewers and canyon dining, steakhouses to seafood, italian to mexican, cozy cafes and bistros to fine dining, and just some great places to experience exceptional food and drinks. Savor the best of Salt Lake's award-winning restaurants with Dining In Utah.






Salt Lake Restaurants Serving American Cuisine






The Garden Restaurant
The Garden is a natural choice when you want to be informally formal. One look at the delightful and varied menu, prepared by our expert team of chefs, and you'll know you've discovered a Garden of delights. You'll dine in a comfortable, plaza-like atmosphere, surrounded by Mediterranean columns and fountains accented with live flowers and trees. In the warmer months, a retractable glass roof lends a delightful alfresco-esque ambience to your dining experience.



Nauvoo Cafe
The new Nauvoo Cafe is located on the corner of South Temple and Main Street in the Joseph Smith Memorial Building, street level. For great food and gifts to go, the cafe will have fast service take-out and limited seating with a great view of the Main Street Plaza and Temple Square. Parking validated with purchase. Enjoy!



The Lion House Restaurant
Once the home of Mormon leader and Salt Lake City founder Brigham young, the Lion House retains a home-spun, friendly feeling. The Lion House offers home-cooked recipes, lovingly passed down from generation to generation. Aside from a tantalizing selection of entrees and side dishes, guests will be treated to what is undeniably the city's finest fresh-made dessert assortment.



The Roof Restaurant
The only thing that measures up to the Roof's spectacular views? The outstanding food. One of Downtown's truly elegant dinner choices, the Roof tantalizes you with a seemingly endless array of superbly prepared entrees and irresistible desserts. If you've never associated the work "gourmet" with "buffet" you're in for an evening that promises to be as enlightening as it is memorable.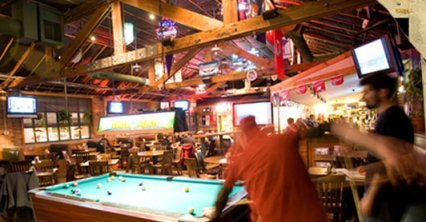 Fiddler's Elbow - Must Be Over 21 To Get In.
Craving comfort food? Locals have turned Fiddlers into one popular restaurant/bar. This American roadhouse serves what you're looking for in a casual, comfortable atmosphere. Try the Pulled Pork Nachos, Voted Outstanding! Pool tables, dart boards, City Weekly's "Best Comfort Food," 32 of Utah's best microbrews on tap. 10' by 6' high definition screen plus 24 other TVs. A Salt Lake Wi-Fi Hot Spot. Must be over 21 to get in.
Fiddler's Elbow in Sugar House
1063 1/2 East 2100 South - 801.463.9393
4 Miles from Downtown, Travel Time: 10 - 15 minutes
Hours: Mon - Thurs, 11am - 11pm. - Fri 11am - 12am - Sat 9am - 12am, - Sundays 9am - 10pm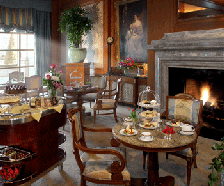 The Garden Cafe @ The Grand America Hotel
Old-world charm, international influences and spacious gardens create an elegant and inviting ambiance, while the sumptuous dishes appease even the most discriminating palate. The Garden Cafes American Seasonal Cuisine is perfect for any occasion, featuring light sauces that are bold in flavor. Menu favorites include the freshest produce, game, seafood and fish, all prepared with simple flair and presented in a contemporary manner.




Bambara Restaurant at the Hotel Monaco
Salt Lake City's liveliest restaurant features a striking, contemporary interior and central exhibition kitchen. The brass, marble, and glass elements of this historic landmark inspire high energy and fun. Guests are comfortable in anything from business suites to blue jeans.



Log Haven
Breathtaking Scenery and Award Winning Cuisine... Log Haven has received a long list of awards and commendations including Best Salt Lake City & Best Canyon Restaurant! Log Haven is a beautiful log mansion, serenely nestled among pines, waterfalls and wildflowers, perfectly showcasing Utah's Wasatch National Forest, yet is only minutes from downtown Salt Lake City hotels. Enjoy scenic outdoor dining in summer amidst pines and fresh mountain air! In winter, relax by our warm fires and revel in the quiet serenity of the canyon. Romance has always been in the mountain air surrounding Log Haven. The distinctive dining destination is now a favorite spot for fine dining, weddings, anniversaries and celebrations of all kinds.




Utah Restaurant & Bar Owners: Since 1996 the S.M.A.R.T Program has proudly offered alcohol training and education seminars that are required by the State of Utah.

The primary goal of the S.M.A.R.T Program is to help eliminate alcohol related violations through proper training, education, understanding and knowledge. To assist in achieving this goal the S.M.A.R.T website provides a vast amount of needed and useful information.

The Training offered by the S.M.A.R.T Program is not just to meet state requirements but also to help protect both the owners and the employees in their industry.





Dining Directory


Canyon Dining

Micro Breweries

The Best of Salt Lake's Outdoor Patio Dining

Romantic Date Night Restaurants

Downtown Salt Lake Restaurants

Sugarhouse Restaurants

Salt Lake Valley Restaurants

Sandy Utah Restaurants

American

Barbecue

Brew Pubs

Cajun

Canyon Dining

Chinese

Coffee Houses

Cosmopolitan / Eclectic

French

Greek

Indian

Italian

Japanese / Sushi

Mexican

Micro Breweries

Middle Eastern

Park City Restaurants

Seafood

Steak Houses

Sushi

Thai

Vegetarian Restaurants

Vietnamese

Top Ranked Restaurants

Alphabeticaly Listed

Salt Lake Child Friendly Restaurants

Salt Lake's Best Breakfasts & Brunch

Best Deli's & Sub Sandwiches in Salt Lake City

Bars Downtown Salt Lake City

The Best Burgers In Salt Lake City

The Best Pizza in Salt Lake City

The Best Philly Cheesesteaks in Salt Lake City

Salt Lake Catering Firms

Best of Salt Lake's Buffett's

Salt Lake City's Annual Dine O' Round

Park City's Annual Dine About

Appetizers 50% Off

Salt Lake's Best Restaurants Open on Sundays

The Best of Salt Lake's Outdoor Patio Dining

Salt Lake City Visitor Information

Ski Salt Lake City

Salt Lake City Hotels - Hot Hotel Discount Coupons

Visit Park City - Park City Lodging





Utah Restaurant Owners:
Alcohol training and education seminars that are required by the State of Utah State Required Training Seminars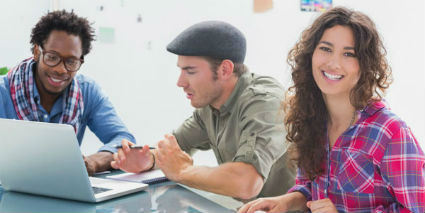 Welcome to Dining In Utah.com

Each week we'll continue to report on Salt Lake's dining scene which is more diverse, and quite frankly, more delicious than ever!



Views




Contact us by email


Dining in Utah.com, Salt Lake City's Best American Cuisine
© Copyright 2000 - 2021 Dining in Utah | All Rights Reserved